MARY LAMONT
"THE QUEEN OF LONG ISLAND COUNTRY...
MARY LAMONT WILL KNOCK YOU OFF YOUR BARSTOOL." - NEWSDAY
Called the "Queen of Long Island Country" by Newsday, MARY LAMONT was three times voted Band of the Year by the New York Metro Country Music Association, and was twice voted Female Singer/Songwriter of the Year by the New Jersey Country Music Association.

Born and raised in rural Ontario, Mary is honored as an ASCAP Audio Portrait on ASCAP's website. Mary and her band completed a groundbreaking tour of Mainland China, headlining in Shenyang, Dalian, Guiyang, Xiamen, Beijing and Nanjing as the first American country band to tour there.
**Click here for more info and photos from the China tour**

Mary and the band have performed many summer concerts at the Jones Beach Boardwalk Bandshell for over two decades and Mary was featured in Newsday's special section celebrating Jones Beach's 75th Anniversary.

NYCB Theatre at Westbury booked Mary as an opening act for Delbert McClinton, The Marshall Tucker Band and The Charlie Daniels Band. The band has appeared at numerous fairs, festivals, country association dances as well as radio promotional events. She was honored to be part of the IMAC Theater "Long Island's Own" series, featuring "artists deserving greater recognition" hosted by WFUV's John Platt.

Mary's third and newest release, Not Far From Here, features original tunes and the debut of an alt-country song "What Was Right for You" penned by Rock & Roll Hall of Famer Dennis Dunaway original bassist and co-founder of the Alice Cooper group.

Mary is host of the long-running radio show "Down Home Country" alternate Sundays on WUSB 90.1FM Radio, streaming live on WUSB's website at wusb "dot" fm

Mary's husband and co-writer/guitarist Jim Marchese is a professional photographer with a career of exciting assignments including that of tour photographer for the European leg of Bruce Springsteen's "The River" tour. Jim's prints are available for purchase through the prestigious Morrison Hotel Gallery (New York/Los Angeles/Maui), Snap Galleries (UK) and Analogue Gallery (Toronto).

Click here for a list of venues where Mary Lamont Band has performed.

For booking/concert info, call Jim Marchese at 631-435-4360.
REVIEW OF LATEST CD:

QUOTES:
From Freeport Memorial Library: "The Freeport Memorial Library was excited to have the amazing Mary Lamont Band as our first featured Country Music Concert! The heartwarming stories, the talented musicians, and the beautiful music, made our Sunday afternoon a pleasure! To forget about the woes of the world, and share smiles and songs with each other, is surely a treat! Mary and her band have an amazing blend that is unique, happy and fun! Thank you Mary Lamont Band."


From Islip Arts Council Music Committee: "Mary Lamont and her band keep the music alive and the feet moving! We thoroughly enjoy Mary's performances and her engaging style that gets the audience moving."


From Northport-East Northport Library: "Dear Mary and Jim, Thank you and the entire Mary Lamont Band for your wonderful performance in our Library Courtyard. More than 120 library patrons enjoyed an evening of popular country classics as well as your creative original tunes, all expertly played by your talented musicians and accompanied by Mary's engaging singing and storytelling. As the Library is once again offering in-person performances (after the long Covid hiatus), I was so pleased that the Mary Lamont Band could play for our community and give us just what we need now: a chance to gather together and enjoy amazing music!"


From Brentwood Library: "Patrons were dancing in the aisles."


From Hauppauge Library: "People have been stopping in to the libraary to tell us how much they enjoyed Mary's concert!"


Good Times called her "a force to be reckoned with in their field.... Combining contemporary country music with older stylings, Mary Lamont and her band of desperadoes have built an airtight ensemble, which has recently been making a splash in the live music scene as well. Mary has a sweet way of delivering her message, often penning lyrics that are both humorous and insightful in the country mold. 'Sweepin' the Floor' is a great little tune, which offers a nice comedic approach to love-induced pain, rather than the angst-filled screeching that has become a popular venue among female songwriters. 'It Filled Up Her Mind' is also very nice, showing a soft and poignant side of the band, showcasing a refreshing maturity level."

Good Times calls her show "a real treat...a sumptious western buffet" and "a must-see for fans of contemporary country music as well as for anyone who's even remotely curious. Their performance is tight and mixed well, with Canadian-born Lamont's vocals mixing seamlessly with the rest of the band...Lamont is comfortable on-stage and possesses the honest charm befitting a country singer...The entire band seems to really enjoy playing music together. The vibe carries over to the audience....Of the originals performed, standouts were surely the enjoyable 'Sweepin' the Floor' and the somber 'It Filled Up Her Mind'.Give this group a listen. You won't be disappointed." (Brendan Manley)

"Mary Lamont's impressive performance during the Long Island Music Festival...with a brand of modern country music somewhat along the lines of BR5-49, Mary's 3-song demo is likely the first step towards a promising career." (Scott Kuchler)

The Island Ear says: "Co-written with guitarist Jim Marchese, 'Take This Ride' displays spirited vocals and singing in the tradition of Patsy Cline and other classic country singers....Lamont manages to portray a wide range of emotions and impressive vocal versatility. 'It Filled Up Her Mind', a song inspired by her grandmother, is particularly poignant. This demo reveals a singer/songwriter with great potential."
(Amy Frushour Kelly)

The Voice says, "Although Mary Lamont and her band perform an unusually broad range of covers that will satisfy any country fan, the bigger draw is her collection of tight, evocative originals." (Elizabeth Weitzman)

"There's just the right amount of sugar on Lamont's chords to give her a sweet, but unpretentious sound. But then again what less could you expect from the band that was nominated Best Country Act by the Long Island Music Awards? Oh sweet chords! Mary's got 'em. You need to hear 'em. (Stacy Albin)

Newsday's Nightbeat section listed Mary as a "best bet" for live performance. (Isaac Guzman). And she was the featured photo in the "Bands On the Run" section of Newsday which lists the performance dates of "Long Island's hottest acts." And, she was interviewed on News 12 Long Island as "putting Long Island on the map when it comes to the sweet sounds of country music." Famed Nashville writer/historian Robert K. Oermann gave Mary an Honorable Mention for her song "Sweepin' the Floor" (from Mary's debut CD) in Music Row Magazine Nashville's premiere music business pubication. Of "Ontario" (from Mary's second album) Oermann said, "The track has a cool, almost Celtic feel that combines marshall drumming gentle acoustic guitars, steel and minor key electric touches...she sounds quite enjoyable."



MEET THE BAND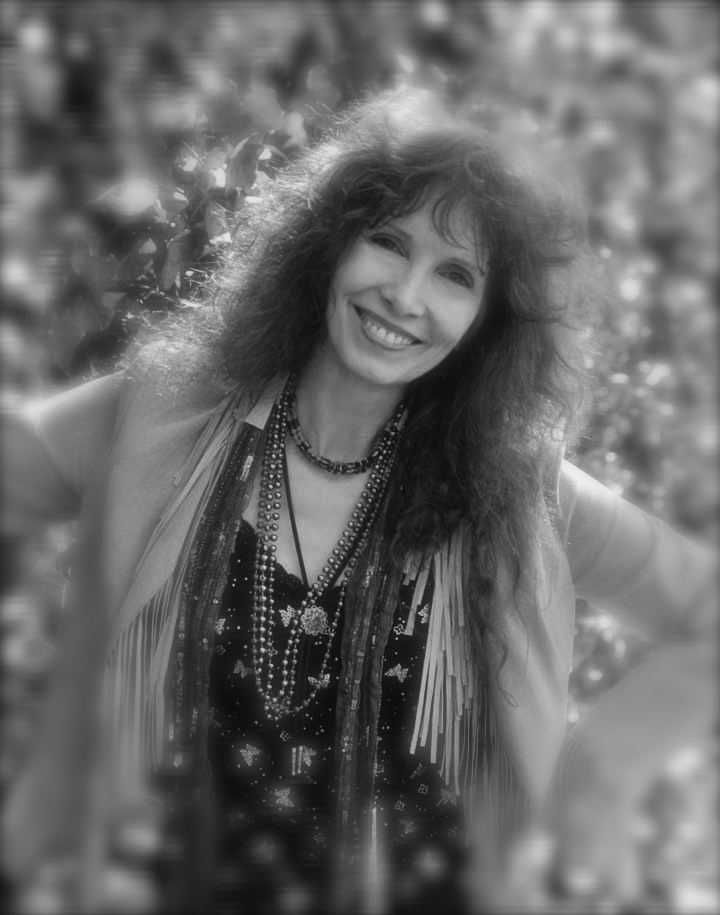 Mary Lamont

Mary is blessed with some of the best players around....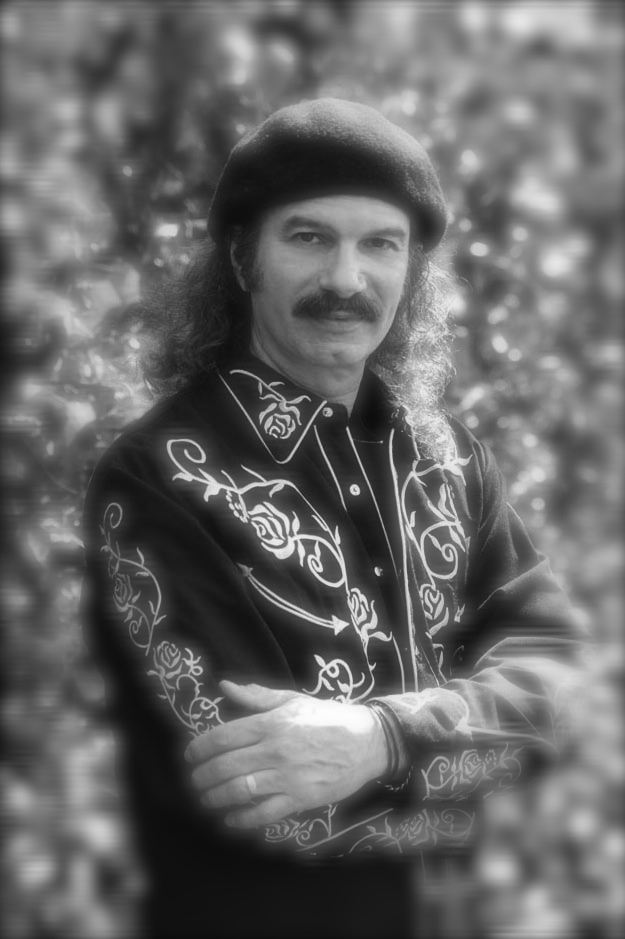 Jim Marchese, guitars / harmonica
Jim is the band's lead guitarist, as well as its manager. As a professional photographer, Jim's work has appeared in albums, calendars and tour books for Bruce Springsteen, John Mellencamp, Gary U.S. Bonds and "Little Steven" Van Zandt, who was also a featured character on HBO's hit series "The Sopranos". Jim was also thrilled to have photographed dobro master Jerry Douglas for his solo CD, The Best Kept Secret (Koch Records). Click here for Jim's website
Jim's interest in music started at a very young age when his Dad bought him his first guitar from Sears. Easily able to play by ear, Jim played in various rock bands as a teenager, influenced by Scotty Moore, James Burton, Eric Clapton, Keith Richards, George Harrison, Robbie Robertson, Earl Scruggs, Hank Williams, and Chet Atkins.
Jim's style of playing lent itself best to country as did his wife Mary Lamont's voice, and together they write entertaining selections of Americana, culminating in the release of
Mary Lamont's debut CD,"You Don't Have to Knock" (Lammar Records) Mary Lamont's second CD, "How Lucky" and the latest third release, "Not Far From Here" (Lammar Records)

Jim plays a '69 Fender Telecaster, with a '66 Fender Pro Reverb amp, '65 Deluxe Reverb amp, and a rig of various analog pedals. He also plays '80s Fender Strats and a Gibson BKE-30 acoustic, as well as a Cordoba ukulele.
---

Cosmo, bass / backup vocals
Multi-talented bassist Cosmo's interest in music started in elementary school with clarinet lessons, leading to playing drums in many rock 'n' roll bands (including a band that backed rock legend Chuck Berry at a benefit at Hofstra University). With a keen interest in synthesizers, Cosmo switched to keyboards and then ultimately to bass, always with a love for harmonies. With his enthusiasm and wide range of experience, Cosmo is a welcome addition to the Mary Lamont Band. Quote: "I will keep on playing 'til the end."
Cosmo plays and enjoys "a red hot Pedulla Rapture 5-string bass: light weight. great action, active pick-ups. Also a 4-string Abe Riviera custom bass (gotta see it to believe it): super thin neck, great sound, fun to play." A Hartke Ha4000 powers his basses with a 4- 10 inch speaker combo or a 2 - 10 / 1 - 15 inch combo.
---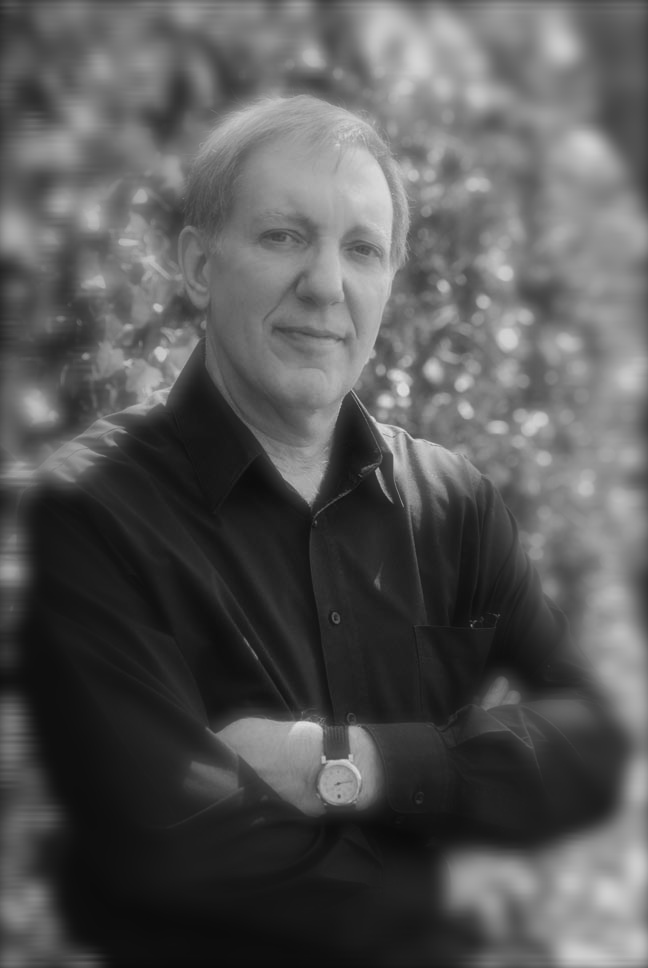 Greg, drums
Drummer Greg took his rhythm lessons from the R&B, soul, rock, and swing masters of each era. His natural groove has backed up many artists at venues in Manhattan and Long Island, in a wide range of groups including The Elison Chase Band, the South Street Band, The Melting Five, and The Mojos to name a few, and on occasion sharing the stage with The Rossington-Collins Band, Meatloaf, Jorma Kaukonen, Garland Jeffreys and others. Venues have included The Riverhead Blues Festival, The Lone Star Cafe, Max's Kansas City, Interferon, CBGBs, live radio, commercials, and session work.

Greg plays a 1965 4-piece Rogers Holiday kit. Cymbals are A. Zildjian and K. Zildjian.
---

Skip, pedal steel guitar/electric guitar
Pedal steel guitarist Skip played on Mary's debut and third CDs. His impressive credits include The Will Rogers Follies, Urban Cowboy, and Hands on a Hardbody on Broadway, the national tour of The Best Little Whorehouse in Texas starring Ann-Margret, and has done countless recording sessions and jingles. Skip can play, 'nuff said.

Skip plays many types of guitars too numerous to mention.

---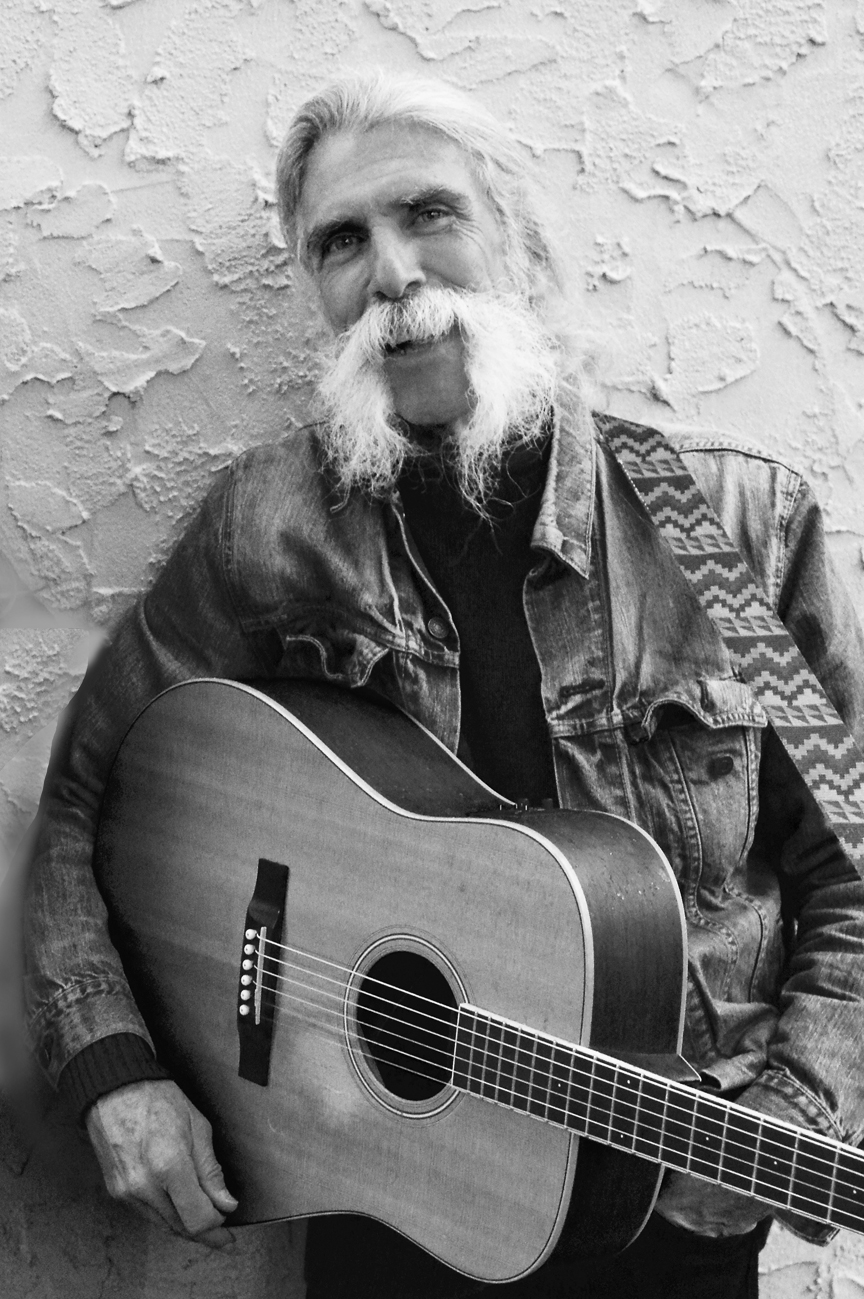 Rich, electric & acoustic guitar
Guitarist Rich plays on Mary's third CD as well as numerous live performances, providing guitar as well as great harmonies. A talented singer/songwriter, Rich focuses extensively on country style music, having been influenced by Emmylou Harris, The Byrds, as well as songwriters Rodney Crowell and J.D. Souther. Impressed by Merle Haggard's distinctive sounds in the '80s, Rich became an avid Telecaster player, and has developed his own great style, which clearly enhances The Mary Lamont Band.

---
...and a host of top notch guest players !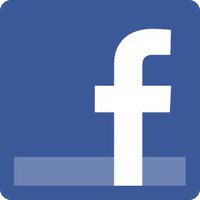 Contact:
E-mail us at : info (at) mary lamont (dot) com


All photos except where noted © Jim Marchese, all rights reserved.